Past Exhibitions
Gallery Guides are available from many of our Past Exhibitions upon request.
Donna Walker: Modern Color Fields
Sept. 7, 2016- Jan. 22, 2017
Corn: /Korn/ Exhibition
September 28, 2016- January 8, 2017
Chicago artist Cathi Schwalbe and 2016's Cornhusker Hotel Artist in Residence Margaret Berry will collaborate with one another and Bone Creek to create an art exhibition/project that may even extend beyond the confines of the museum walls. Both artists have a history of working with corn and additionally both artists are currently working with bees and beeswax. Margaret is mostly an encaustic artist and Cathi is a multi-media artist who works with clay, found objects, textiles, and skirts the line between art and social practice.
Landmark Barns
May 4- September 4, 2016
Gary Ernest Smith, Jared Sanders, and Simon Winegar come together in a strong trio to represent one of the landscape's most iconic landmarks.
Barns are a necessary feature of any farm or ranch and are also a popular subject for artists. Often the condition of one's barn best illustrates the health of the farm. Each of these 3 artists have strong reputations within contemporary Western Art circles and each has a strong passion for the current state of our natural resources and their preservation.  G.E. Smith is like the grandfather of contemporary representational regionalism.
Each of the painters have their own style that they would bring to the subject; Smith is probably the most abstracted with graphic color fields, and Winegar's work has a more nostalgic feeling with atmospheric effects. Sanders is in the middle. It will be educational to discuss the different perspective and style that each artist takes to the same subject.
Joining these Utah artists is five impressive ink drawings of barns by local artist Larry Guyton of Crete, Nebraska.
Hal Holoun: Revisiting the Sublime Landscape
January 13 – May 8, 2016
Renowned Nebraska artist Hal Holoun has been painting the local landscape since 1981. His latest solo show is a combination of "change of season" images and Nebraska's "Bohemian Alps." These are two reoccurring themes in Holoun's career. The "spring thaw" and "dawn skies" as he calls them represent his favorite time of year. "It's when you can smell the earth coming to life," he says. Holoun credits the Czech blood in his veins for his attraction to the "Alps" of Nebraska. When Czechs settled the state, they found rolling hills similar to those in their homeland. They created small communities in areas around Wahoo, north of David City, and in Ord—where Holoun's family is from.
Composition is primary to Hal. Holoun was trained in abstraction, so the hills, the sun and clouds, the proportion of ground to sky are all elements to create a pleasing composition. However, these sublime landscapes are not abstraction. He intentionally moved away from nonrepresentational painting and toward the landscape specifically because he wanted to interact more with the viewer. He hoped that the viewer would relate and connect to not only the pleasing arrangement of shape and color, but the subject as well.
As with his soft-spoken tone and kind manner, Holoun doesn't seem to take enough credit for the paintings he creates. He said, there is always something there—something more to improve, explore, express. That's way artists keep painting. It becomes a process.
"My paintings are based on landscape experiences, but aren't necessarily "tied" to the physical light and form of any particular place. I'm more concerned with attempting to capture the core of the experience – abstracting or distilling light and form until some sort of balance occurs between the painting, and what inspired the painting," said Holoun.
Road Trip with Jennifer Homan
January 13 – May 1, 2016
The work of pastel artist Jennifer Homan from Kearney, Nebr., will be featured among a selection of pieces from Bone Creek Museum's permanent collection.  All of the artwork take a vantage point of "from the road." Think of all of the photos taken from car windows along scenic drives—that will be the theme surrounding Road Trip. Visitors will be encouraged to share their photos or stories of their own road trip experiences.
A Feeling of Humanity: Western Art from the Ken Ratner Collection
Sept. 30, 2015 – January 3, 2016
Ballad of the Farm: Then, Now, Tomorrow
May 13 – September 13, 2015
The opening reception was held May 23 with more than 250 visitors in attendance who enjoyed a panel discussion among the exhibiting artists in Ballad.
View the 20 minute documentary-
The humanities are how we explore who we are collectively, and individually, and what it means to be human through reading, learning, thinking, questioning, and discussing. It is the museum's goal to encourage this kind of investigation through Ballad. When viewing the exhibition, the viewer is encouraged to: investigate how artists were inspired to create new works of art; examine what farm families valued; reflect on how farming and rural life has changed; and imagine the future of farming and rural life.
Guest Curator James Jones said, "The creation of Ballad is a collaborative process of discovery. Although the visible result is an art exhibition, the purpose of the project is the process itself – discussion both formally and informally among artists and photograph lenders, young people with their parents and Depression-era ancestors, viewers and artists, humanities scholars and educators."
The museum is grateful to more than 42 families nationwide who loaned more than three hundred historic farm photographs. These photographs have provided inspiration for eleven artists to create new works of art for Ballad. The artists' goal was not to focus on nostalgia but rather to tell their stories of farming and rural life now and tomorrow.
Sponsored in part by the Butler County Area Foundation Fund the museum is creating a documentary video which features the artists, documents the artistic process and the stories of photo lenders.
Ballad was inspired by the idea that Bone Creek Museum belongs to everyone. Outreach events will make residents of the surrounding region partners in the project. Through Ballad, Bone Creek Museum of Agrarian Art aims to fulfill its mission of connecting people to the land through art.
This project is supported in part by an award from Mid-America Arts Alliance, the National Endowment for the Arts, Nebraska Arts Council, and foundations, corporations, and individuals throughout Arkansas, Kansas, Missouri, Nebraska, Oklahoma, and Texas. Sponsors include: Humanities Nebraska; Peter Kiewit Foundation; Holland Foundation; Allen Capital Group, LLC; Anna Nolan and Allen Covault; Butler County Arts Council; Birkel Homestead, Inc.; Kiechel Fine Art; Butler County Area Foundation Fund; Mohler Family; and Moravec Financial Advisors, Inc.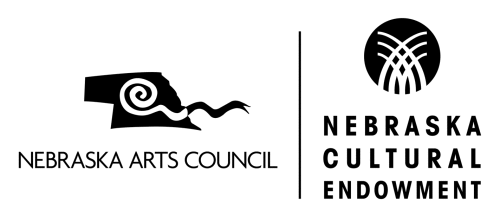 Reverence for the Rural
December 3, 2014 – May 3, 2015
This season two art exhibitions at Bone Creek Museum are dedicated to Regionalism, a Realist movement of the 1930's and 40's which countered the Modernist avant-garde styles from Europe and New York. Regionalists depicted their home places and iconic American experiences.
Dale Nichols (1904-1995) is the cornerstone artist of the Bone Creek Museum collection. He was also the fourth most famous Regionalist painter after the Big Three: Grant Wood, Thomas Hart Benton, and John Steuart Curry. In 1940, an Illinois newspaper actually called the group the Big Four, with Nichols listed among the other well-known names.
Bone Creek Museum's mission is connecting people to the land through art.  Regionalism is an influential art movement at the heart of the larger theme of agrarianism. These exhibitions present works of art that convey nostalgia for farming methods of the past and the way many still make their living cultivating the land.
Regionalist Works of Grant Reynard
Regionalist Works of Grant Reynard is on loan to Bone Creek Museum from Museum of Nebraska Art in Kearney, NE from November 3 through March 1, 2015.
Grant Tyson Reynard was born in 1887 in Grand Island, Nebraska.  He moved to New Jersey in 1914 to become a freelance illustrator, attending the Harvey Dunn School of Illustration.  It was here that he met and became lifelong friends with Dunn, Charles H. Chapman, Frank Street, John Steuart Curry, and Harry Wickey – all prominent artists.
In the 1950s Reynard's focus began to shift from illustration to his own creative work.  Reynard returned to Nebraska almost every summer to conduct lectures and art classes in Omaha, Lincoln, Grand Island, Kearney, and North Platte.  Today, his work is included in the collections of: the Library of Congress, Washington, DC; Metropolitan Museum of Art, New York; and Sheldon Museum of Art, Lincoln, Nebraska.
Prairie Grass Portraits by Kristine Allphin Brakenhoff
July 2 – November 2, 2014
Denise Lemaster: Canadian Foothills
July 30 – November 30, 2014
Naomi Friend: Restless Tenants
April 30 – June 29, 2014
Pastoral, Bucolic, Idyllic: Home with Wendy Hall
November 29, 2013 – March 23, 2014
Winter: Sleeping or Stirring?
November 29, 2013 – January 19, 2014
Inspirations from the Black Hills
August 28 – November 24, 2013
Solo Shows: Highlights from the first five years
June 5, 2013 – November 24, 2013
Randy Waln: The Degeneration of the Family Farm
March 26, 2014 – July 27, 2014
The Maximilian-Bodmer Expedition: Travels in the Interior of North America, 1832–1834
July 3- August 25, 2013
provided by the Joslyn Art Museum
Wild and Tangled: Foliage of the Plains
with artists Rod Bouc and Charlene Potter
March 23 – June 30, 2013
Michael Wilson: The Horreum, ut Sacellum (The Barn, as a Chapel)
March 27 – May 26, 2013
Emerging Artist Gallery at the Bone Creek Annex
Sentinels and Stewards with Logan Maxwell Hagege
November 28, 2012- March 17, 2013
Bruce Selyem: Landmarks in a Sea of Grass
October 31 – December 2, 2012
Local and Emerging Artist Gallery at the Bone Creek Annex
The Agrarian Figure with Johne Richardson
January 22 – April 27, 2014
Doug Johnson Landscapes
September 5 – November 18, 2012
Columbus Area Artists Juried Show
September 14 – October 21, 2012
Local and Emerging Artist Gallery at the Bone Creek Annex
Linda Meigs: The Farm
August 1 – September 2, 2012
Local and Emerging Artist Gallery at the Bone Creek Annex
Robert Lougheed: Before Cowboys, Fields of the Heart
May 23, 2012 – August 26, 2012
The exhibition catalog is still available at the online shop.
Shelly Bartek: Clouds on Highway 92
May 25 – July 8, 2012
Local and Emerging Artist Gallery at the Bone Creek Annex
Jeanine Pesek: Elements from the Earth
March 31 – April 29, 2012
Local and Emerging Artist Gallery at the Bone Creek Annex
Don Weller: Utah Ranch Hands
February 29 – May 13, 2012
Jean Terry: Upstate New York Farmstead
November 30, 2011 – February 26, 2012
The exhibition catalog is still available at the online shop.
David Sebberson: The New Regionalism
September 17 – November 13, 2011
Local and Emerging Artist Gallery in the Bone Creek Annex
Dale Nichols: Transcending Regionalism
May 20 – November 18, 2011
The catalog book is available at the online shop. Click here for more information about the show.
Elaine Lierly Jones and Jerene Kruse: Layer Upon Layer
March 16 – May 8, 2011
Local and Emerging Artist Gallery in the Bone Creek Annex
Jim Hamil: Farmland USA
March 2 – May 15, 2011
Matthew Jacobson: Wisconsin Workhorses
December 1, 2010 – February 27, 2011
Karen Krull Robart: Textile Landscapes
September 22 – November 14, 2010
Local and Emerging Artist Gallery at the Bone Creek Annex
Leonard Steinauer: Folk Art, Paintings and Sculpture
September 1 – Novemeber 21, 2010
Nancy Bass: Abstractions of the Virginia Farm
March 26 – August 22, 2010
John Roush: Meditations from Missouri
December 9, 2009-March 21, 2010
Jane Scott: MidAmerica Impressions
September 9- November 29, 2009
Beverly Evans Garcia: From Barnyard to Pasture
August 30-October 15, 2009
Local and Emerging Artist Gallery in the Bone Creek Annex
Floyd F. Nichols: Cowboy, Metal Sculptor, Knife Maker
May 22- July 31, 2009
Bone Creek Annex
Michael Duane: Skyscapes
November 19, 2008 – January 25, 2009
Marilyn Bower: Lay of the Land…Tribute to Nebraska
September 17-November 9, 2008
Remembering Dale Nichols (1904-1995)
May 23–August 24, 2008
V….Vaughan: Last Year on the Farm
March 19-May 2, 2008