Sponsorship Levels & Benefits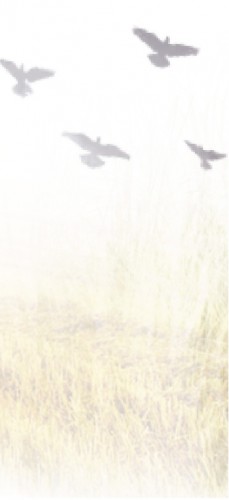 Partner with Bone Creek Museum of Agrarian Art
Bone Creek Museum will work with you to develop customized strategies that provide brand visibility for your organization and align with the museum's mission.
Whether you provide critical operating funds, sponsor a specific exhibition or education event, we'll partner with you to make sure that your organization is recognized among our national community as a valued corporate sponsor.
Examples of ways you can be recognized include:
Featured sponsor in press releases for education programs offered to elementary and high school students.
Benefactor for an art exhibition of your choice with your company logo on signage and in printed exhibition catalogs.
A plaque in the museum which recognizes you as a conservator of our valuable art collection.
---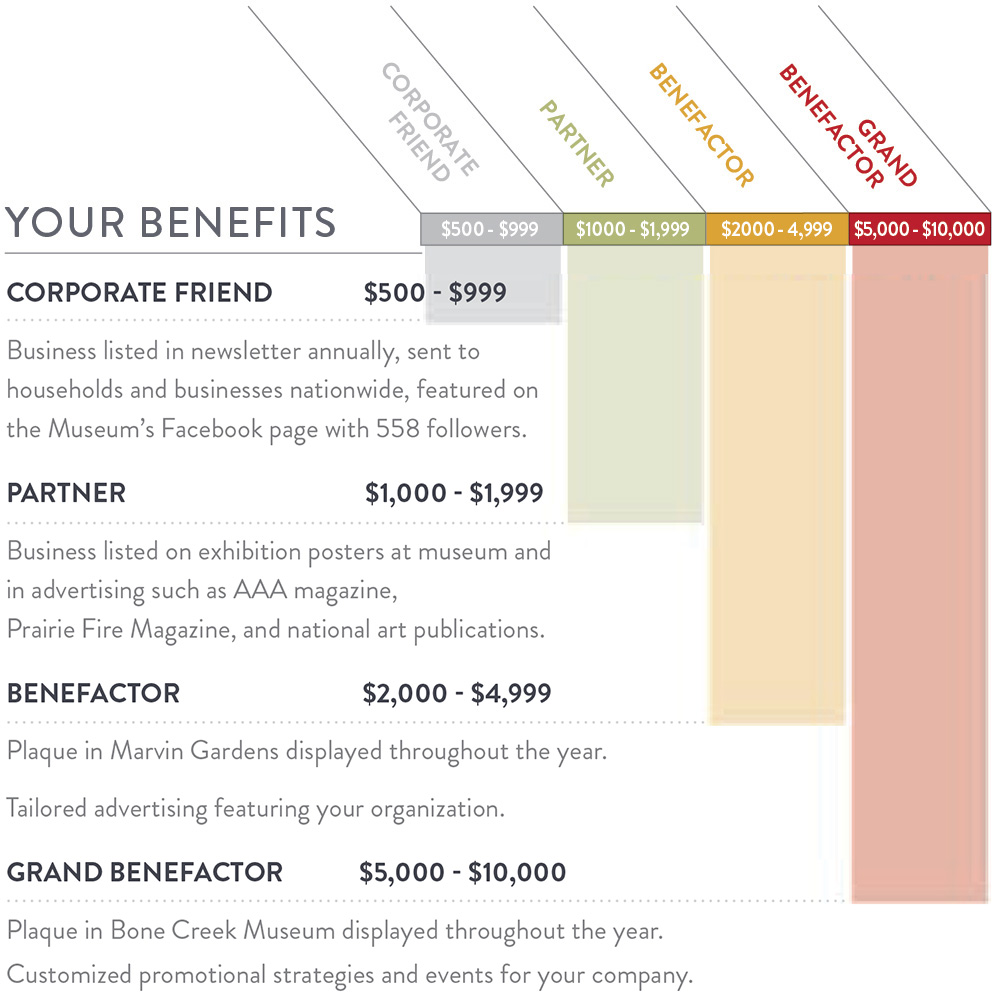 ---
A highly successful national tour of Dale Nichols: Transcending Regionalism 2011-2013 garnered praise from Henry Adams who wrote in the Smithsonian blog, Articulations, "It's impressive that such a small community has produced an ambitious exhibition and book of this scale, roughly on a par with those produced by America's largest museums."
Bone Creek Museum continues to receive recognition from the Mountain Plains Museums Association receiving first place awards for printed publications and for online presence through its website and Facebook and Twitter pages.
Your annual corporate membership offers opportunities for prominent exposure through these award winning marketing materials:
exhibition catalogs
bonecreek.org website
quarterly newsletter
Facebook page
The museum receives approximately 2,000 visitors per year and has been from all 50 states and seven countries. It is currently funded by 300 members representing 30 states.